Our knowledge center is your portal to access technical information about our products and our latest projects.
Engis Corporation
Individuals accessing our content may view, reproduce or store copies of such content provided that it is used only for personal, non-commercial use. Any use of such content in whole or in part must include the Engis copyright notice. Excerpts and links may be used, provided that full and clear credit is given to Engis Corporation with appropriate and specific direction to the original content. Unauthorized use and/or duplication of this material without express and written permission from Engis Corporation is strictly prohibited.
---
The biggest and most powerful telescope ever launched.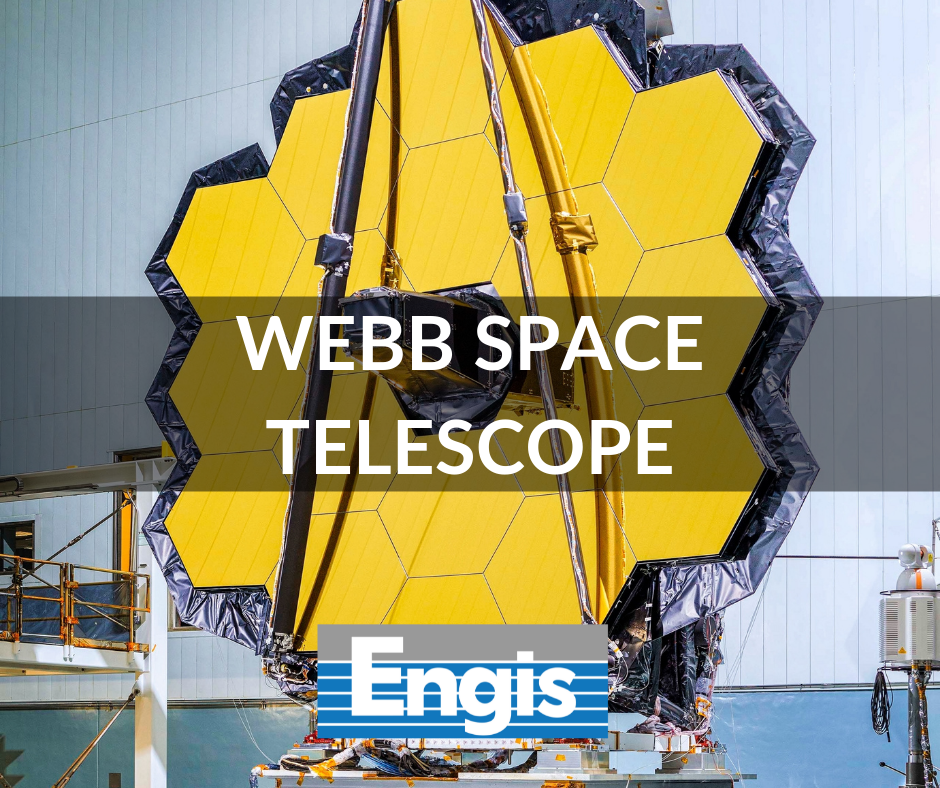 JAMES WEBB SPACE TELESCOPE
Engis Corporation technology has contributed to the powerful cutting-edge technology that is enabling the recently launched James Webb Space Telescope to answer questions about our solar system, study exoplanets in new ways, and look deeper into the universe than we've ever been able to.
Much of what powers JWST's ability to see deep into space comes from its 21-foot-wide primary mirror which is comprised of 18 segments made from Beryllium.
Beryllium is a light metal that is very strong for its weight and is good at holding its shape across a range of temperatures. Because beryllium is very difficult to grind and polish, diamond machining processes were used to fabricate the mirror segments. Before the segments were coated with a thin layer of gold the segments were polished by L3 Tinsley Laboratories using specially developed Engis diamond abrasive products.
A downloadable media video of the mirror is available at https://svs.gsfc.nasa.gov/13358
The Effect of Diamond Powder Characteristics on Lapping
of Sintered Silicon Carbide
By BENJAMIN ROSCZYK, ARTEM TITOV, ERIC BURKAM, CLEMENT ONYENEMEZU, Ph. D. AND ION C. BENEA
Abstract - This paper was presented at Intertech 2015, May 19 -20, Indianapolis, Indiana, and was published in proceedings of the conference.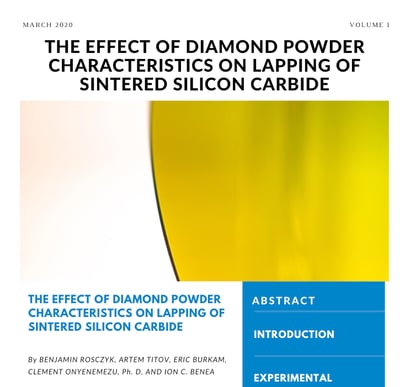 Flat Lapping Ceramics with Diamond
by John Smallshaw, Engis Corp.
Precision lapping improves mechanical seal quality and reliability at Morgan Advanced Materials.