Re-plate Service and Technical Support
Engis provides complete and comprehensive strip and re-plate and reconditioning services that return existing wheels to original print tolerances.
Unlike typical strip and re-plate services, Engis utilizes the same multiple inspection processes applied to new wheel orders. Before stripping, each wheel is checked for damage. After stripping, the blank is re-inspected for shape and other attributes and repaired before re-plating. The Electrogrip® electroplating process is then applied, and the finished wheels are inspected once again before shipment.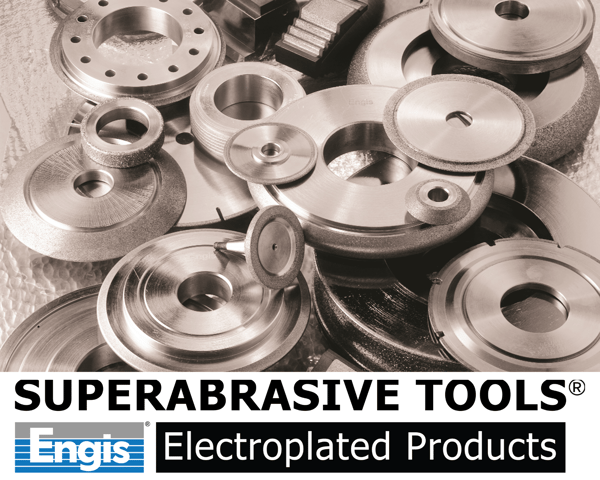 Wheels that have gone through the Engis® strip and re-plate process can achieve the same tolerances and precision as when they were initially designed and manufactured.
Engis can service any wheel or tool from the original manufacturer. Send us your prints, and we can provide you with a competitive quotation and return the wheels to you quickly.
Wide range of grit sizes available

All grades and types of CBN (Cubic Boron Nitride), Synthetic or Natural Diamond

Materials Available: Alloys, Aluminum, Tool Steels, Composites
Electrogrip® Plated Products Technical Support
Engis is an innovator in the application of plated superabrasives for both precision and rough grinding applications. We can assist you in engineering plated diamond and CBN wheels for your diverse use.
Engis Electrogrip® plated grinding wheels can help you achieve better part geometry, lower cycle times, and reduce your overall production costs. Our team of application engineers is available to work with you to find a solution for your grinding challenges. Also, we have a network of industrial distributors who will stock Engis electroplated abrasive wheels locally, and reduce your inventory costs.
At Engis®, we work with you to optimize your grinding process.