Diprofil Finishing Systems
Diprofil hand tools have been the benchmark of quality tooling to Mold & Die Making for many years. Reciprocating or rotary, Diprofil hand tools are robust and built to last.
CLASSIC (RECIPROCATING) Electric or Air Driven
The Classic series is the original reciprocating filing tool designed as an efficient tooling system to replace tedious hand operations. It is easy to operate and performs operations such as filing, honing, polishing, and honing.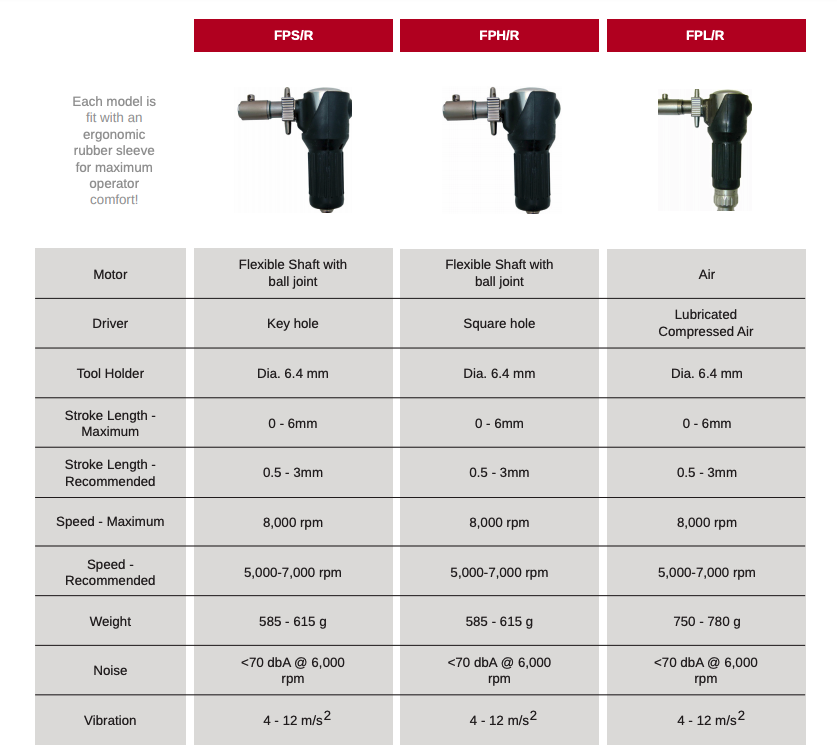 Di-Pro MARK II LOW VIBRATION (RECIPROCATING) - Electric or Air Driven
The Di-Pro polishing/filing hand tools provide greater operator comfort. The Di-Pro series has been engineered with an enhanced ergonomic design to reduce vibration while still providing adequate torque and reciprocation levels to get the job done.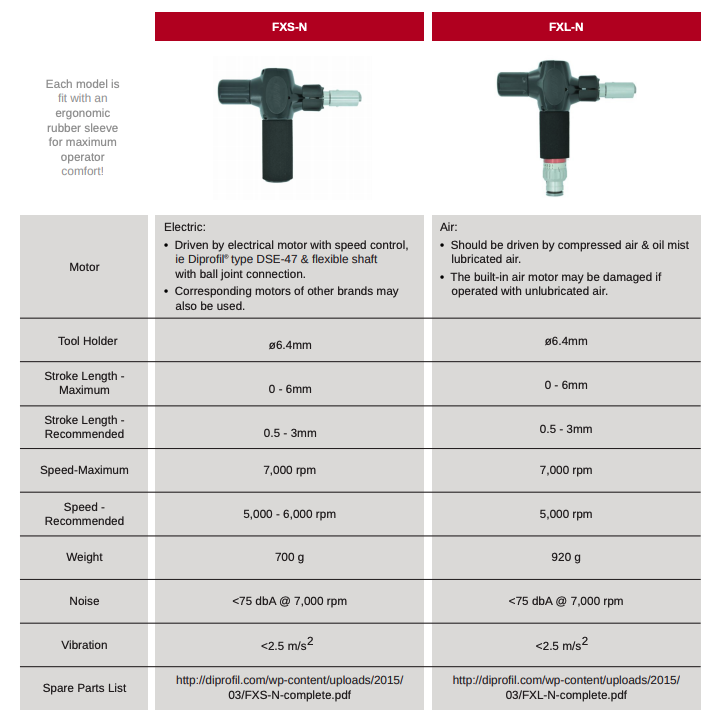 ELECTRIC MOTOR: hanging style with foot pedal